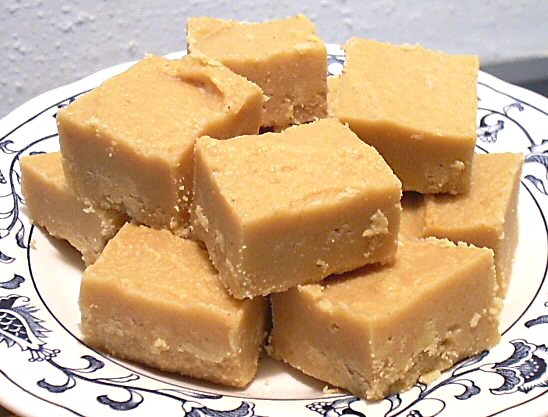 3 cups sugar
1 1/2 sticks butter
1 teaspoon vanilla
1(5oz) can evaporated milk
1 (40 oz.) Jiff Creamy Peanut Butter
1 (7 oz.) jar Kraft Jet Puffed Marshmallow Creme
1 cup nuts
Heat sugar, milk & butter to a full boil in a 3 qt. heavy pan on medium heat. Stir constantly. Boil on medium heat until candy thermometer reaches 234 degrees. Remove from heat.
Stir in peanut butter and marshmallow creme mix until melted, add vanilla and nuts.
Spread evenly in a foil lined 13 x 9 pan. Cool at least 4 hours. Store in air tight container.
I don't remember who gave me this recipe, but thank you. It is wonderful.